Teakwood Jhoola Swing
A Teakwood Jhoola Swing, also known as a teak swing or teakwood porch swing, is a type of swing that is made primarily from teakwood. Teakwood is a popular choice for outdoor furniture due to its durability and natural resistance to weather conditions.
The Teakwood Jhoola Swing typically consists of a sturdy teakwood frame that supports a seating area or bench. The bench is often designed with a contoured seat and backrest for added comfort. Some swings may also have armrests or additional decorative elements.
Teakwood swings are commonly used in outdoor spaces such as gardens, patios, porches, or balconies. They provide a relaxing and enjoyable seating option where yo. . . Show More
Filters
Save $1,000.00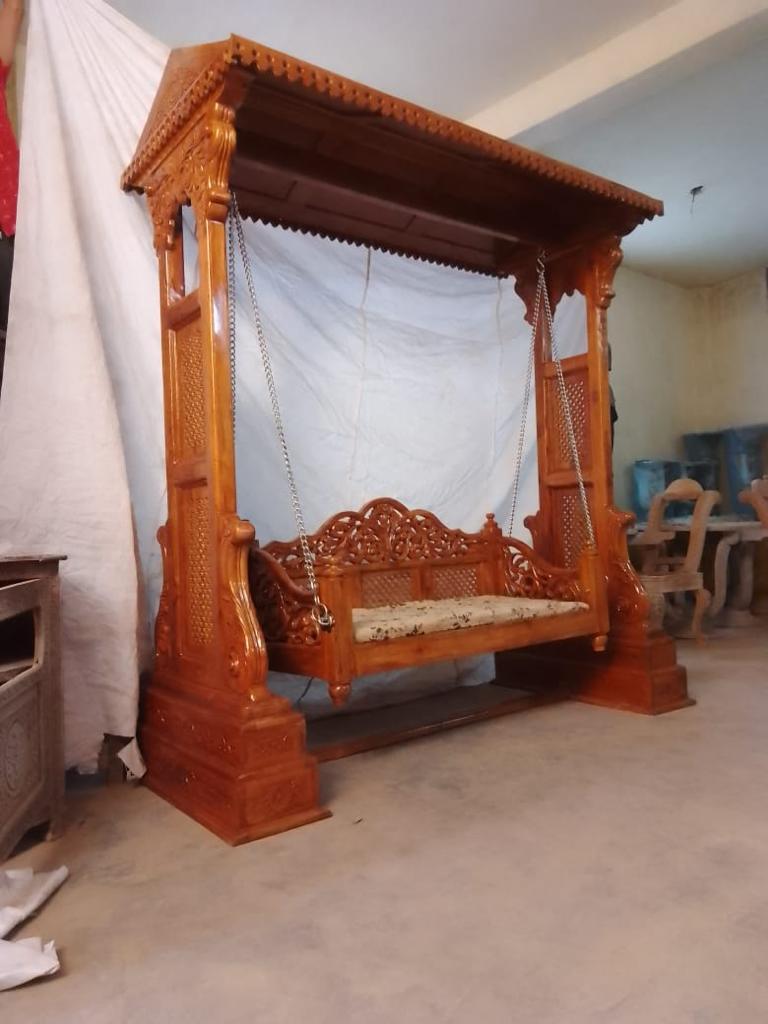 Save $1,000.00

2 Years Warranty On Product Base (Conditions Apply)



Flexibility In Customisation

7 Days Price Match Guarantee